Yagé or Ayahuasca is a tea primarily made out of two plants found in the Amazon jungles:
– Banisteriopsis caapi (Yage) y

Psychotria viridis (Chagro o Chacruna)
Amazonian Indigenous communities have used this tea for over 1000 years for both healing and spiritual purposes.
According to the tradition, Ayahuasca is a Sacred Plant whose spirit and adequate use supports people in resolving deep-rooted traumas, gaining clarity around their life's purpose while healing the body and mind so that old habits, negative energies and unnecessary baggage may be dropped.
Ultimately, Ayahuasca allows people to experience a profound and tangible re-connection with the divinity that lays within them – and through this encounter draw a clear  Before & After line in the sand:
The possibility of a true, exciting, blank slate.
In our community we have facilitated, among other, the healing of people suffering depression, anxiety, suicidal ideation, varied addictions, cancer, chronic and autoimmune diseases. We have seen families on the verge of collapsing, and couples about to break apart, recover from the chaos and into clarity, forgiveness and compassion. In short, Ayahuasca is a tool that nature has given us so that we may learn to live consciously – in vibrant health, joy, integrity and abundance.
It is a chance to start again:
A REBIRTH experience
Upcoming Retreats:
2023
November 20-29 The Way of Fire (Relationship focused Ayahuasca retreat)
2024
November 10-19 
9 to 12 Day Retreats
We offer curated, one-of-a-kind All-inclusive transformational experiences that encompass a month of preparation and 2 months of virtual integration.
Medicine people from different temples in Colombia travel to our land to help serve those who attend.
If you are price shopping for a retreat, we may not be the ideal option for you.
Temple of Purity
Our main Maloka (indigenous temple) is built within a sacred forest in the mountains of Guarne, Colombia.
(1 hour away from Medellin (MDE) airport)

The shamans we work with carry the Inga lineage traditions of the Putumayo region of the Amazon.
In our medicine community we have successfully supported hundreds of people in their journey of healing:
→ Addiction to alcohol, cocaine, marihuana y other drugs
→ Mental Health Problems, anxiety and depression  
→ Traumas from sexual, parental and emotional abuse 
→ Confusion around their life purpose and mission
→ Chronic illnesses, auto-inmune diseases, fybromialgia and cáncer
→ Work, Food and/or Sex Adiction 
→ Co-dependency and problems in personal relationships
→ Suicidal tendencies and loss of love towards life (apathy) 
And much more..
In a few words, Ayahuasca can help you to radically transform your life, through awakening your consciousness. However, it is NOT a magic cure.
The medicine and our team can deliver, but you must be open and willing to surf the depths of that which you want to heal / understand.
Here's what past attendees had to say:
Most problems (mental, emotional, physical, financial and relational) come from a deeper place than you comprehend.
In modern medicine, Doctors attempt to help their patients to control and reduce their symptoms often without clarity around their root cause. This leads to bigger problems down the road.
In this retreat, we will use Ayahuasca (according to the ancestral traditions) so that you can clearly see each one of the blind spots and blockages that prevent you from living fully, so that you may then heal them and remember the essence of who you truly are:
A life full of love, peace, harmonious relationships, abundance and health.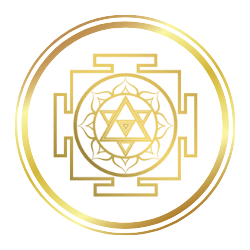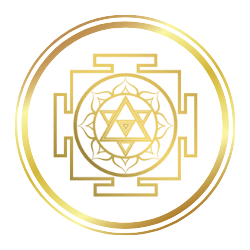 The following is based on a 3day experience.
(longer experiences have 4-6 ceremonies, additional facilitaros, private guidance, cleansing ceremonies and healing practices)
✓ 3 Sacred Ayahuasca Ceremonies
✓ Introduction to Mambe & Ambil medicines (coca leaf & tobacco)
✓ Shared Accommodations in the Temple of Purity (Maloka)
✓ Caguana Heart Medicine (ancestral beverage prepared with pineapple and yam-flour)
✓ Word and Integration Circles
✓ Purification baths under crystalline waterfalls 
✓ Herbal Vapours / Sauna to cleanse and harmonize the aura
✓ Light farewell breakfast 
✓ Live Medicine Music throughout the retreat
✓ Deep immersion and communion with the consecrated land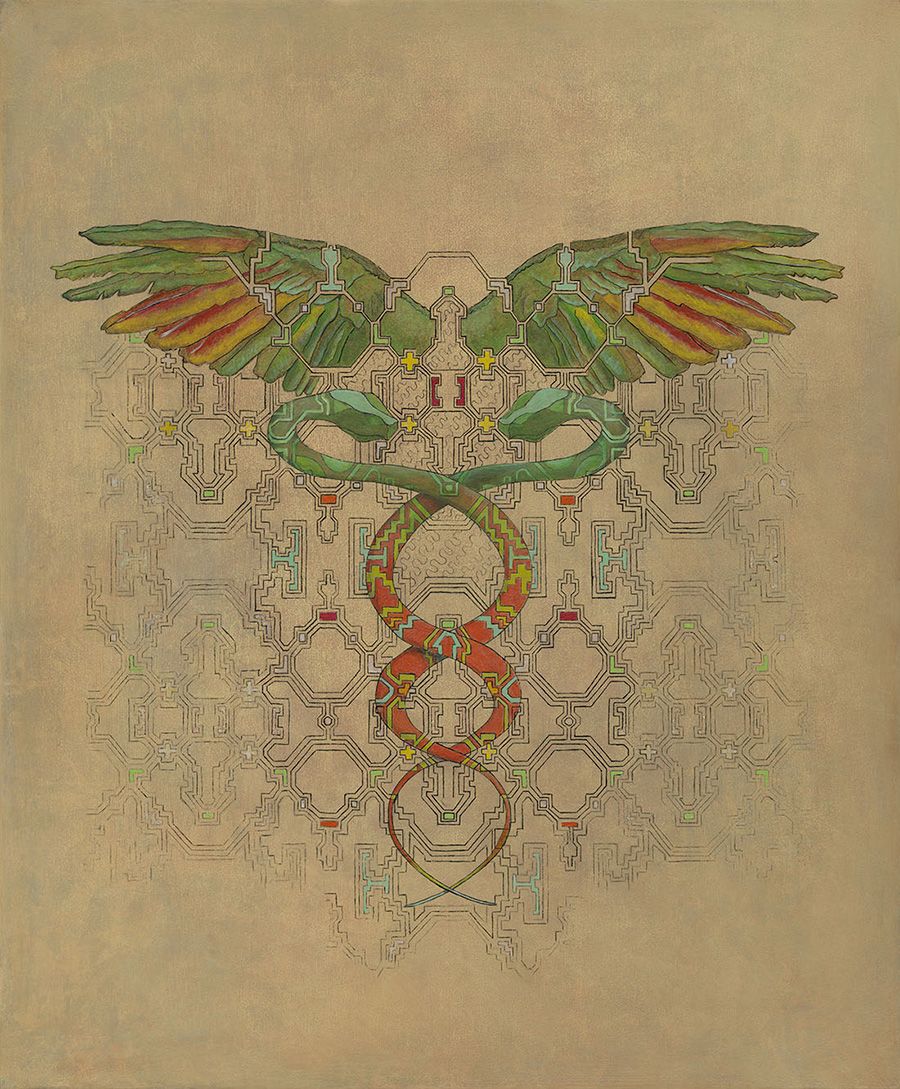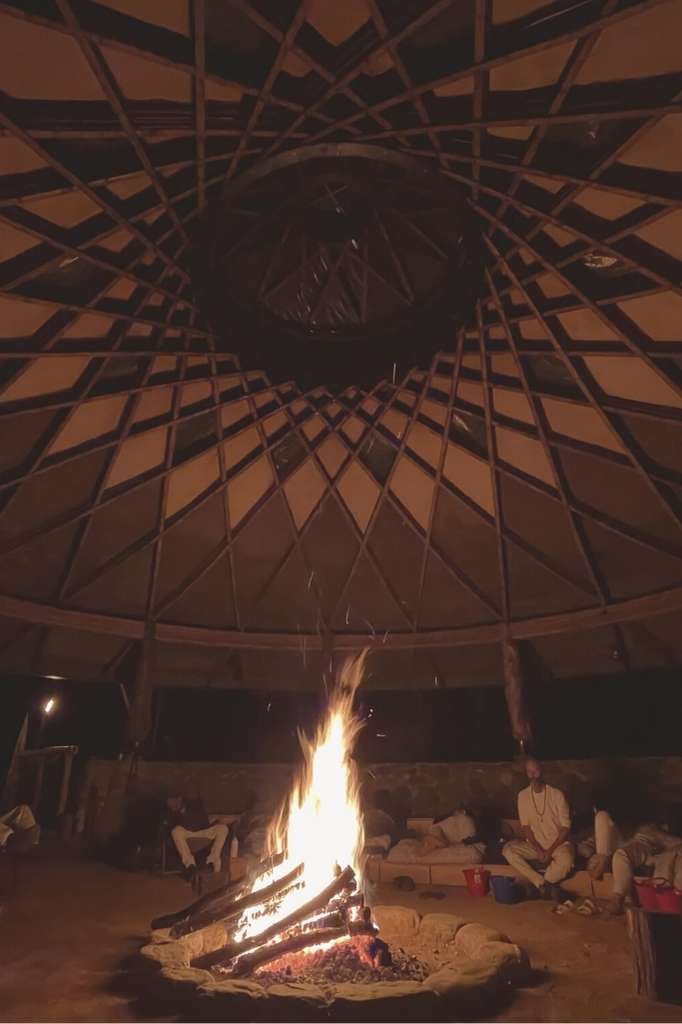 This retreat will start on Friday @4pm and end Sunday afternoon.
SAMPLE ITINERARY (3 days)
MEDICINAL VAPOURS
We welcome our attendees with an immersion in our medicinal herbal vapours. This is an individual process that aims to clean the breathing pathways, support pore dilation and detox the body through the skin (sweating) while simultaneously eliminating bacterias and dead cells.
This cleansing process provides an introductory moment of reflection and energetic purification that contributes to a deepened connection with the territory and the participant's intentions for the experience.
3 SACRED CEREMONIES
During the weekend the objective is to celebrate THREE moments of ceremony  (Drinking the Yage / Ayahuasca medicine).
Friday evening, Saturday early afternoon and Saturday midnight. The times in-between are destined towards rest, integration and group conversations. Right before each ceremony we spend time as a group to provide feedback on each participant's progress, clarify doubts and offer guidance around their journey. The shaman will also be available for private consultations throughout the whole retreat for anyone who desires a more personal word.
Longer retreats have anywhere from 4-6 ceremonies, additional cleansing processes and group activities beyond what is described here.
CRYSTALLINE WATERS
We will dedicate a daily space towards the cleansing of the body and the renovation of our vital energies through a dip in the temple of water (virgin waterfalls) where there will be processes of reflection and interaction among participants.
FAREWELL BREAKFAST
To make the most out of this retreat it is important to remain in a fasted state until Sunday morning where we will, as a group, celebrate together with a shared meal in the Laboratory of Peace, where our team will prepare a healthy breakfast that is aligned with the requirements of the Ayahuasca post-ceremonial dieta.
Ayahuasca can, through its adequate use and in the hands of responsible, well-prepared and healing-oriented shamans, change the life course of those who choose to attend her calling..
Drinking an Ayahuasca cup you will be able to..
→ Face your fears so that they may stop defining your life
→ Take a look at your past and its traumas while having the opportunity to heal all of that which was left ignored with during childhood
→ Have an eagle's view on your life and the wisdom to make bold and better decisions, recognizing your blind spots that keep you tense and stuck.
→ Re-connect with and feel your body, mind and heart in a way that you wouldn't dream is possible
→ Live mystical experiences and connect with the source of creation, the spiritual worlds and the hidden mysteries and truths of the universe
→ Obtain the courage needed to release fears, addictions, unhealthy relationships, diseases and weights that you have carried for far too long and are no longer serving you
→ Deeply analyze your current life and recognize the roots of all that which causes suffering so that you may remove them for once and for all
→ In a few nights, transform situations, illnesses and energies that could have taken you years and years of confusion, frustration and failed attempts
The medicine, the territory, the community and the music merge together to create a safe and sacred space where you will feel comfortable exploring those parts within you that have remained ignored for far too long.
A space where you will feel ready to do the inner work that you know you MUST do to stop being stuck in a mediocre life, heal yourself, return to your centre and
understand your life's purpose.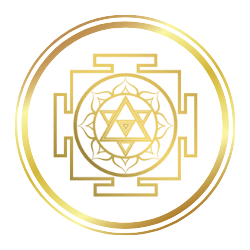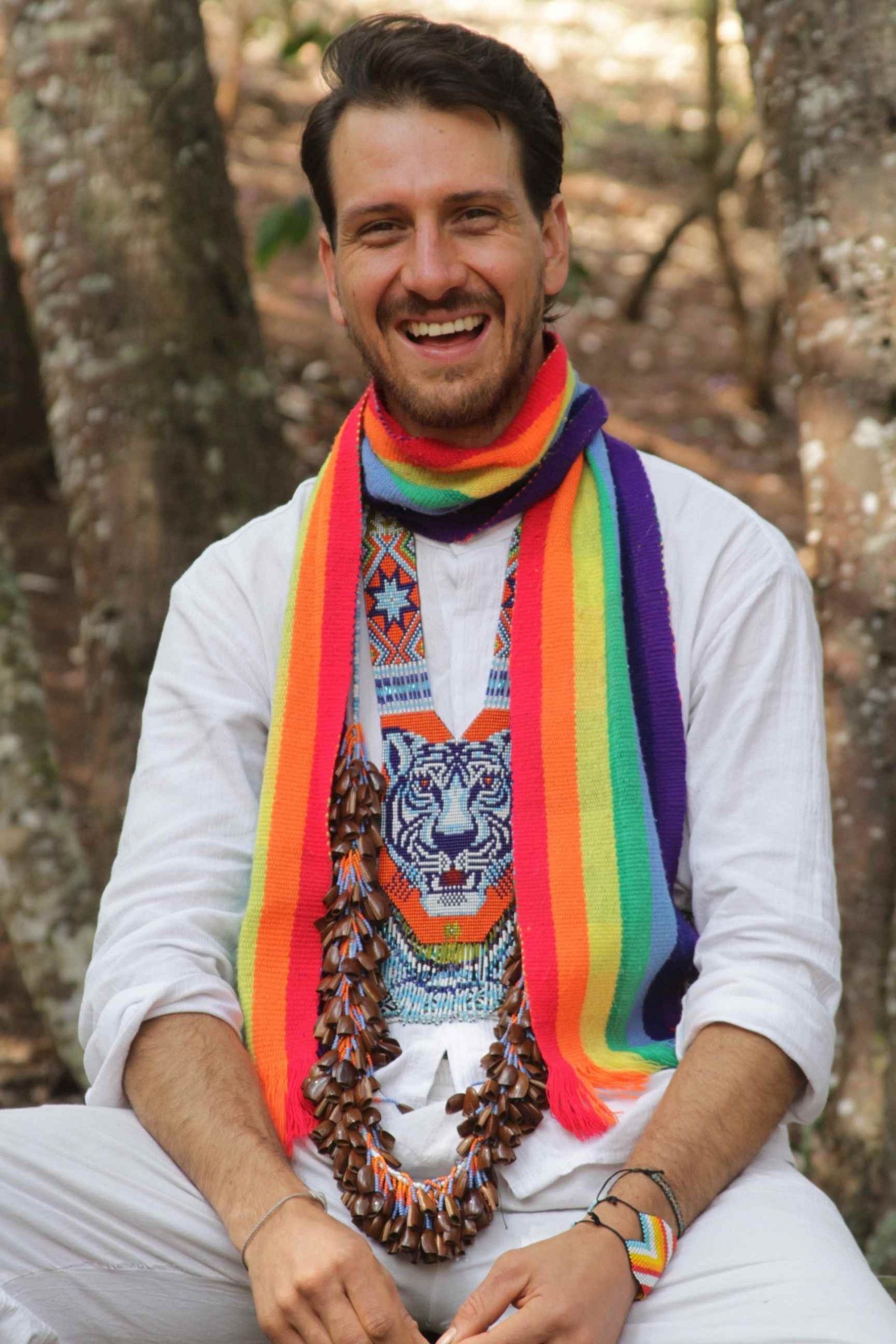 Jeronimo Delgado (13+ YEARS OF EXPERIENCE)
Shaman, Musician & Co-funder of the Medicine Community.
13+ years of experience working with Ayahuasca and supporting thousands of people in their healing journes.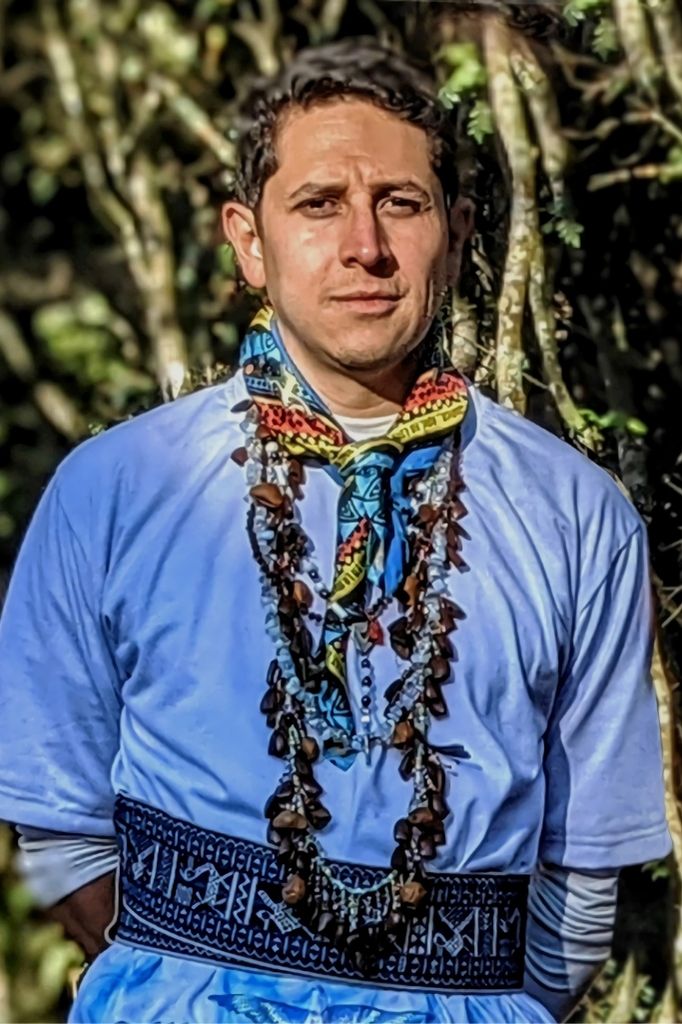 ALEJANDRO ECHANDIA BETANCUR (21+ YEARS OF EXPERIENCE)
Head Facilitator & Co-founder of the Medicine Community.
21+ years of experience working with Ayahuasca in a supportive, therapeutic context.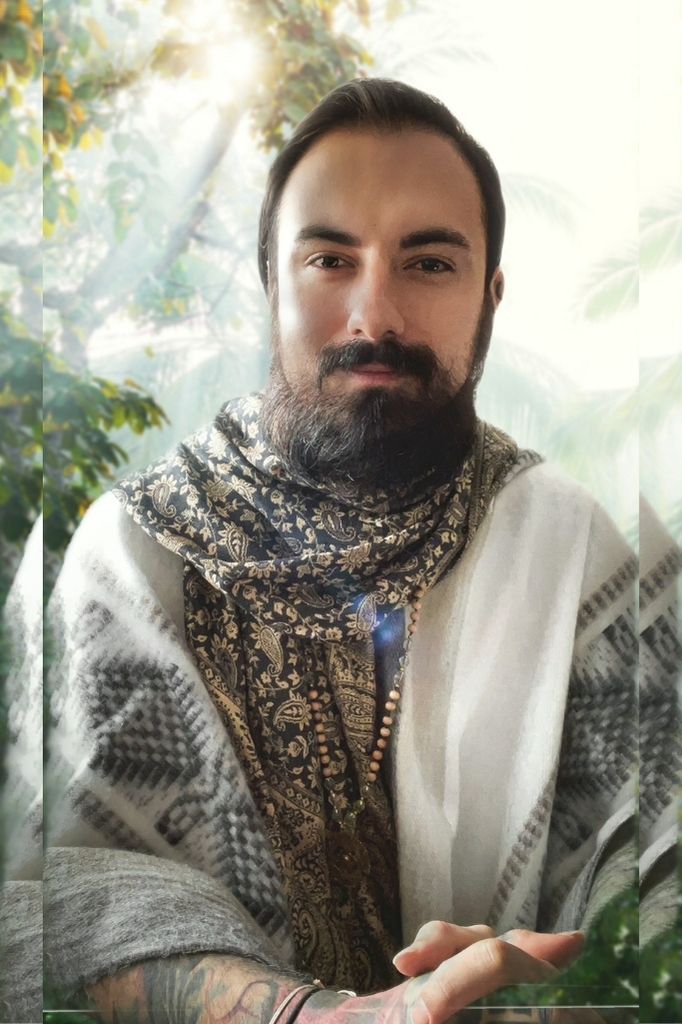 NICOLAS CANON (9+ YEARS OF EXPERIENCE)
International Best-Selling Author, World-class Mentor & Specialist in supporting the preparation and post-ceremonial integration.
9+ years supporting the conscious evolution of men and women around the globe
*Present only in the 9+ day retreats
" In its proper ceremonial setting, under compassionate and experienced guidance, the plant—or, as tradition has it, the spirit of the plant—puts people in touch with their repressed pain and trauma, the very factors that drive all dysfunctional behaviours. Consciously experiencing our primal pain loosens its hold on us. Thus may ayahuasca achieve in a few sittings what many years of psychotherapy can only aspire to. It may also allow people to re-experience inner qualities long been missing in action, such as wholeness, trust, love and a sense of possibility. People quite literally re-member themselves."
- Dr. Gabor Mate
HERE IS WHAT PAST ATTENDEES HAD TO SAY
"Things in my life got to a place where they felt stuck.
I was doing all the things: Yoga, eating well, meditation..
But I felt like I needed something more.
The main takeaway, which is the best one is that
EVERYTHING IS OKAY.
I connected with something bigger and
I learned that no matter how I live my life, it is all okay.  "
Dr. Ryan Lee – Therapist
" ..I'm just NOT interested in being the way that I was before..
I had heard that this could be the equivalent to 10 years of therapy in a short period of time and –having done quite a lot of therapy and really appreciating therapy- this just blows it out of the water.
I think 10 years is an understatement.
I've been to workshops before and this feels different. There's nothing like it! "
J. T. Hudson – Investment Advisor
"LIFE CHANGING..
It was EXACTLY what I needed.
If you feel stuck..
If you feel you need a new page in your life..
If you are craving a completely different kind of adventure or experience..
If you feel there is something holding you back..
Just do this!
You will profit for the rest of your life. "
P. Korbulak – Security Expert
"Your life will open up in unexpected ways.
It will feel like a miracle! "
Eduardo Juarez
Frequently Asked Questions
What happens if I cannot attend the dates I booked?
We understand that life happens and traveling restrictions are constantly changing. If you cannot travel as long as you provide us 2+ week notice, we will keep your payment on file and work with you to book a new better date.
Payments are non-refundable, but can be rescheduled until used, transferred or donated. (within a 12 month period)
What are the accommodations like?
The Retreats take place in the Maloka (Indigenous Ayahuasca Temple) which means that you'll have a comfortable, open concept, shared accommodation by the fire in the midst of nature.
(Comfortable bedding, mats and pillows are provided.)
*A private cabin in the land with a double bed can be rented if you desire more privacy. 
Can women on their period participate in ceremony?
When a woman is going through her Moon cycle, she is already experiencing her body's natural medicine. This is a sacred time – according to the indigenous tradition – for women.
During her moon, she spends time doing only the things she loves and being taken care of and supported by the men of the community.
A woman who gets her menstruation during or before a retreat, cannot drink ayahuasca due to potential hemorrhages (and a high likelihood of her body destabilizing by having both medicines at the same time)
So if you are a woman/couple planning to attend, please plan around your menstruation cycles so you don't have to miss out on any part of the process. And if your cycle is unstable let us know and keep a flexible flight booking so that your attendance may be adjusted if necessary.
Who shares the medicine?
Jeronimo Delgado &/or Taita Henrii Danilo Muchavisoy are the Shamans of this temple, carriers of the Yage tradition through the ancestral teachings of the Inga culture, from the Amazon jungles.
They have 36+ years of combined experience supporting the healing journey of thousands of people. Their medicine is unaltered and prepared in the midst of nature/jungle in a pure way.
Next to them, several experienced medicine men and women come to gather and share their gifts and cleansing processes with the participants (*only in the 9-12 day retreats)
I have high-blood pressure/I'm on medications, can I still attend?
Yes, we have treated thousands of people with these conditions. While filling out the application form there is a question for you to let us know the medical conditions you have so we can have our in-house Doctor review your file and recommend the ideal ways to prepare (or recommend against participation if needed)
We often have a medical doctor overseeing the health of our participants.
I'd love to research more before I make a decision, where do I start?
We started a Youtube channel called Ayahuasca Colombia where you can learn a lot of the DO's & DON'Ts of plant medicine, and educate yourself properly around best practices and guidelines.
Also, feel free to follow us on instagram @ayahuasca.colombia
Where are you located?
Our temple and Ayahuasca community are located in the neighbouring mountains of Guarne, Antioquia – just an hour outside of Medellin, Colombia.
Private transportation can be arranged for our participants from the airport and into the mountain forests at a small fee. 
Exact coordinates and logistical details sent upon confirmation of assistance and payment.